PE competitions and results
Unfortunately due to the situation and restrictions over the last year, we have been unable to take part in competitive sport both within school and against other schools. However this is changing! More information and results to follow shortly (we hope).
But during this strange time, we have continued with our in-house Sports Day, albeit in bubbles, and in virtual events against other schools. Information on these are below:
Sports Day
July 2022 It was so lovely to be able to hold our sports day again this year! The first day we saw some lovely team work and leadership skills on show during our sporting activities, and the second day saw races galore with green team claiming victory!
July 2021 - Birchwood Grove's Sports Day (run slightly differently to the traditional format this year)....
Within class bubbles, children from across the school competed in 5 different events that focussed on running, jumping and throwing. They represented their colour teams, as in previous years, and gained points that went towards their teams final totals. Once all was added up, results were announced in the 'virtual' end of year assembly. Congratulations to the Red team, pipping the Green team into 1st place by just 12 points. The final standings were:
1st place = Red team 1360 points
2nd place = Green team 1348 points
3rd place = Blue team 1281 points
4th place = Yellow team 1231 points
Thank you to everyone who took part with such enthusiasm in the events, and we hope to return to the traditional sports day format next year!
July 2020 - Birchwood Grove's first ever 'virtual' sports week (replacing the traditional annual sports day)....
Children both in school and at home competed across the 5 different events, submitting their scores online. An incredibly close competition resulted in the Yellow Team emerging victorious! Thank you to everyone for your participation and enthusiasm.... Hopefully next year we can compete together as normal.
Cross Country
Primary Schools Cross Country Event @ Warden Park - Saturday 4th December 2021
A team of Year 4-6 girls and boys competed at the Haywards Heath & Burgess Hill area Cross Country event on Saturday 4th December 2021, and WOW did they do everyone proud!
In both the girls and boys race, Birchwood Grove had an individual 1st place, with Suzie C. winning in convincing style, and then Olly LNF timing his sprint finish to perfection! The way they both managed and ran their races showed excellent maturity, and humbleness in victory. Ben P finished a marvellous 4th in the boys race, with a total of 8 our our children qualifying for the next stage of the event, the MSA Finals to be held in East Grinstead in January 2022.... Results of this to follow!
Overall, with their combined results, our girls finished 6th and our boys finished 3rd out of 11 schools. Well done to all, and a huge thank you to Miss Whinder and Mr Whinder for working so hard in preparing the children for the event, and the Tuesday lunchtime clubs that they have so kindly been organising.
Football
Monday 21 November 2021 - Boys Football Friendly vs. Manor Field
Team 1
Team 1 consisted of Year 6s and Year 5s, with Alex T in goal, Ethan W and Freddie L defending, Isaac G, Jack S and Felix were midfield and Freddy C was striking. At half time they switched around, all of them showed amazing sportsmanship and excellent play, shaking hands with the Manor Field players (opposition) after the match. The score was 4-3 to Birchwood Grove. There were lots of practise for the amazing substitutions. This was a nerve-racking match with a close finish, Birchwood Grove scoring the winning goal just in time. Thanks to Felix, Freddy C, Jack S and Isaac G for scoring one amazing goal each. Extra credit to Freddie L for that incredible goal. This really was a whole team effort.
Team 2
Team 2 consisted of Year 6s and Year 5s with James/Teddy at goal (switched at half time), Ritaansh and Jaisurya defending, Teddy and Elliot in midfield, Alfie and Emile were midfield too, James (switched at half time), Freddie F striking. They played really well, and showed excellent sportsmanship. Everyone switching around positions at half-time. Sadly, we lost 3-2 to Manor Field due to a last minute goal, but it was really close. Teddy did brilliantly in goal, saving lots of shots. Congratulations to Alfie and Emile for scoring one goal each. This was truly a whole team effort.
This was extremely close guys, well done to both awesome teams!
(This match report was written by Evie H - Year 6 pupil and part of the Sports Crew Media Team)
Netball
Recent Fixtures:
Monday 11th October 2021 = St Lawrence vs Birchwood Grove (A & B Teams) - You can read Emma G's super match report below.
Monday 22nd November 2021 = Birchwood Grove vs St Lawrence (A, B & C Teams) - You can read Eve DP's fabulous match report below.
Please refer to the Sports Board in the KS2 corridor for squad lists.
Match Reports:
St. Lawrence vs. Birchwood Grove
vs.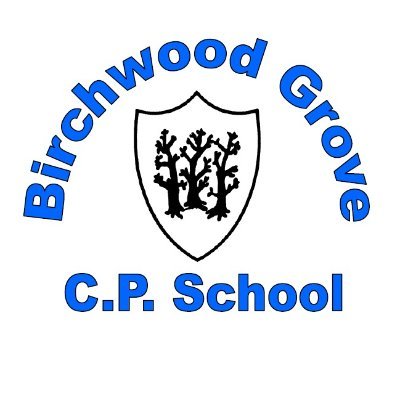 Monday 11th October 2021:
A Team
The A team played first and wore yellow bibs. Chloe was their team captain and played 3 times, whereas everyone else on the A team played 2 times. They scored 1 goal, but sadly St. Lawrence scored more.
B Team
The B team played second and wore blue bibs. Emma and Zara were the team captains and played three times, and everyone else played twice. They sadly didn't score, but St. Lawrence did, so they won.
Even though we lost, Birchwood Grove still played well – St. Lawrence might of just had more time to practice. It was a great way to start the season after so long!
(This match report was written by Emma G - Year 6 pupil , B-Team Co-Captain, and part of the Sports Crew Media Team)
Birchwood Grove vs. St Lawrence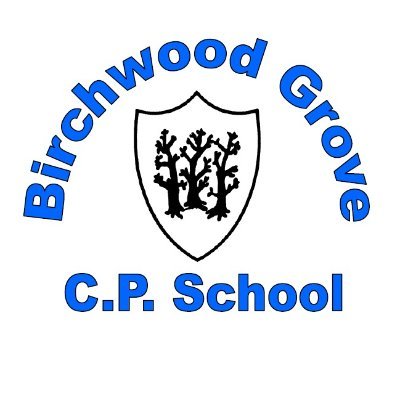 vs.
Monday 22nd November 2021:
On 22nd November 2021, the girls netball team played a friendly match against St Lawrence. We had 3 teams which were
- Team A: Suzie, Connie, Isla C, Alice J, Abigail, Darcy, Chloe.
- Team B: Eve, Zara, Emma, Isla H, Lara, Leonie.
- Team C: Poppy, Lexi, Ruby, Lara, Lucy, Freddie B, Arum.
Our team captains were Connie, Bella and Ruby.
Birchwood Grove scored 1 goal and St Lawrence scored 8 goals.
We also had 'most valuable players' on each team who were: Team A Isla, C Team B Eve, Team C everyone.
Everyone played very well and Miss and Mrs Winder are very proud of everyone and how they participated .
(This report was written by Eve DP, Year 6 student, member of the Netball B team, and part of the Sports Crew Events & Festivals Team)
Area Sports